The surroundings are full of trails for hiking by foot and horseback, and for jogging, mountain-biking or cycling; you can enter the winding roads of the Valtenesi, which is a small region consisting of only 7 municipalities (Soiano del Lago, Puegnago del Lago, Polpenazze del Garda, Moniga del Garda, Manerba del Garda, Padenghe sul Garda, San Felice del Benaco), well known for the production of high quality wines (just two names for all: Groppello, velvety red and slightly spicy, and Chiaretto, a rosé bright wine with floral aromas, excellent also as an aperitif in summer). Going on for only 8 km you reach the southwestern part of Garda Lake, full of beaches and beautiful different landscapes. For city lovers, Brescia is easily reachable in 20 minutes: it is not known by mass tourism, but it is rich in evocative atmospheres, and it offers generous views to careful travelers (just think about pearls such as Piazza della Loggia, the Old Cathedral and the Museum of Santa Giulia, which now hosts important exhibitions of national and international relevance).  Within short distance you can also visit Verona (50 km) and Mantova (55 km), Bergamo (79 km) true masterpieces of Romanesque and Renaissance architecture, Milan or Venice, easy reachable even by train starting from Desenzano or Brescia.
The gastronomic offer of the hinterland is varied and widely distributed. The local cuisine ranges from lake fish to game, with excellent homemade pasta and sumptuous grilled meat. Local wines, produced by the vineyards of the Valtenesi, the Lugana, the Botticino and the Franciacorta, go well with the local flavors and enhance them.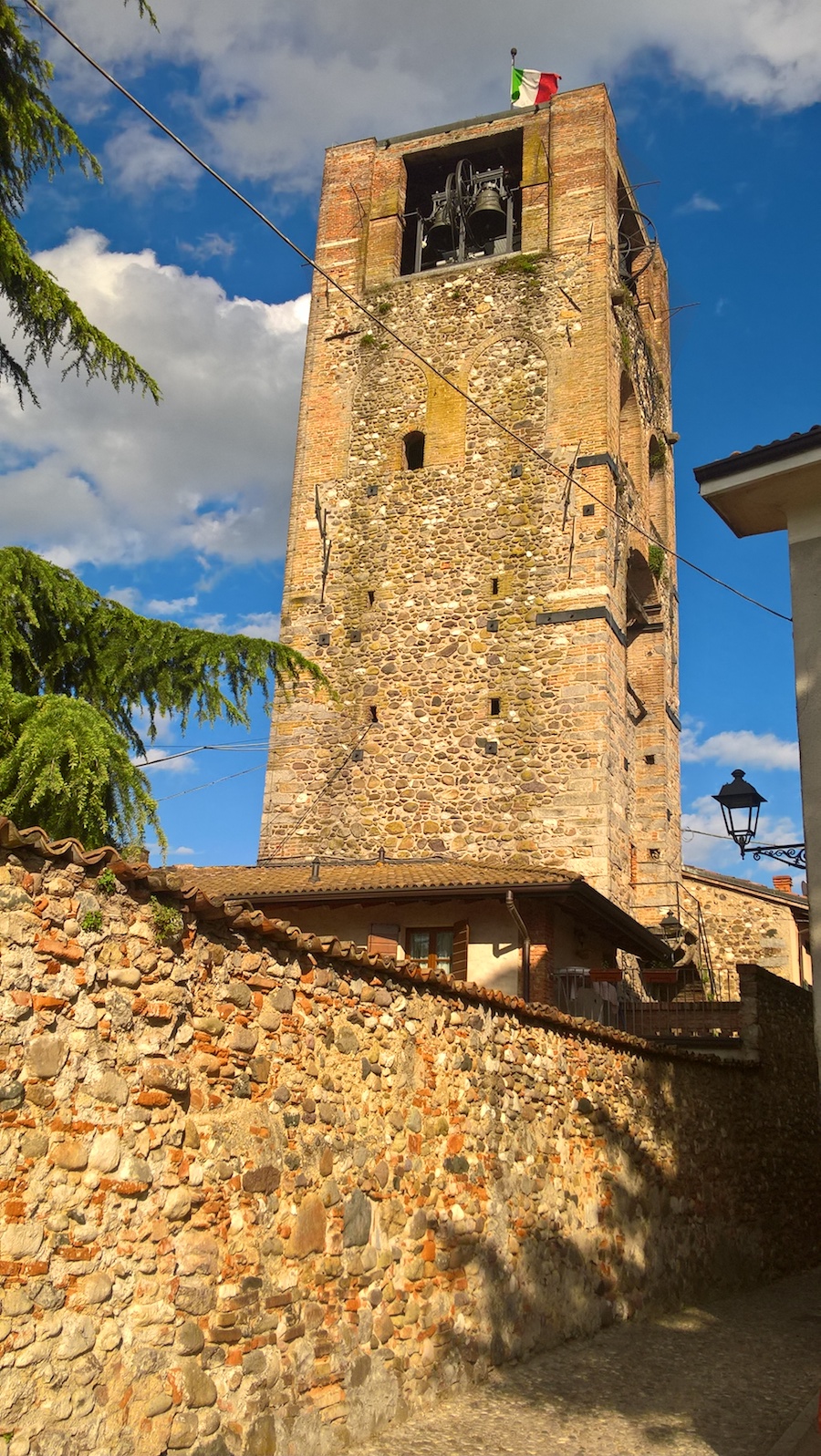 The medieval castle, built between the ninth and the tenth century to defend the population against the Hungarians invasions and which enclosed the ancient village. It is rectangular, still surrounded by theoriginal wall, which has been preserved. The fortification of the only entrance is mighty, and it passes under a large tower.
The impressive Parish church of Santo Stefano, built during the first half of the eighteenth century,containing works by Paglia, Andrea Celesti and Antonio Callegari. The Parish church of Pontenove, where the first important town was settled, on the Via Emilia, the Roman road connecting Brescia toVerona. Here there was a staging-post nine miles far from Brescia. The church, whose existence has been documented since 1167, is in Romanesque style, the interior has three naves divided by largearches resting on rough pillars and it contains ancient frescoes. Recent excavations (in 1972) have revealed the remains of an octagonal baptistery in front of the church, perhaps dating back to the ninth century. The bridge over the Chiese river, built in 1743, replaces the former wooden one and sustainedthe demolition of an arch during the Austrian retreats in 1848 and in 1859.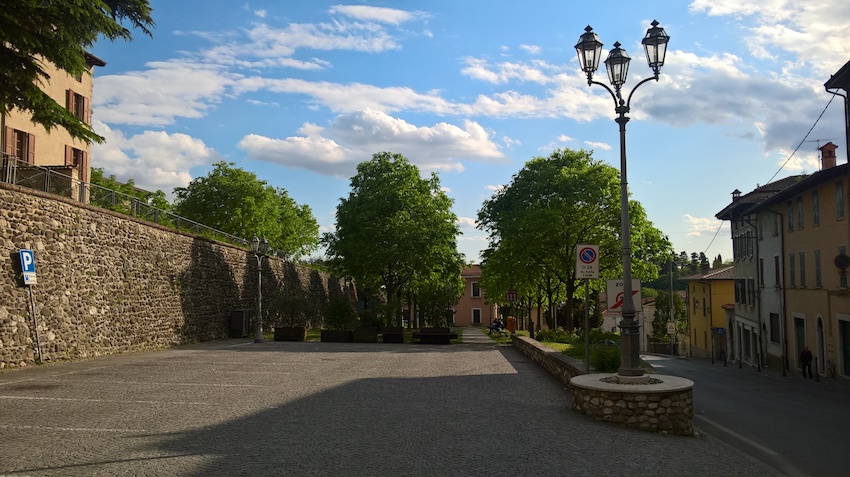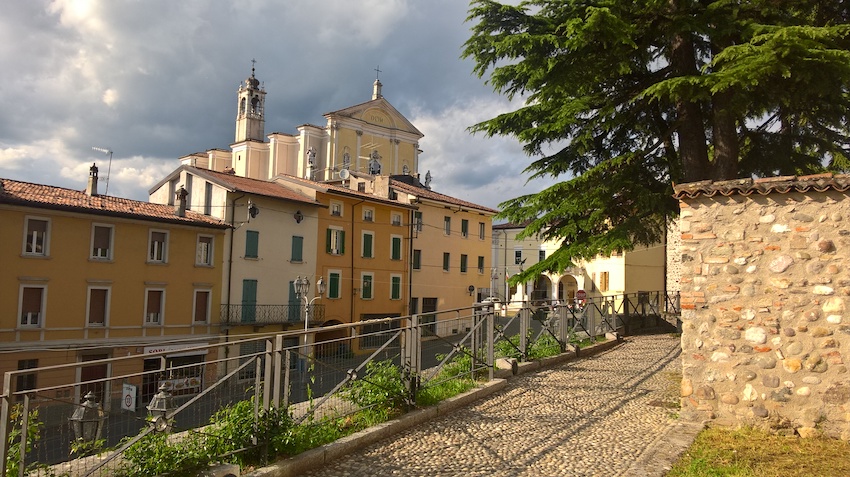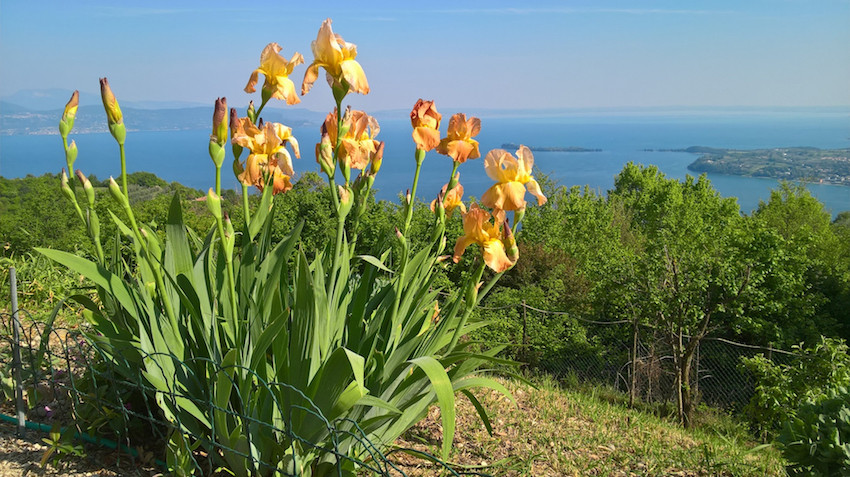 Vista da Serniga, sopra Salò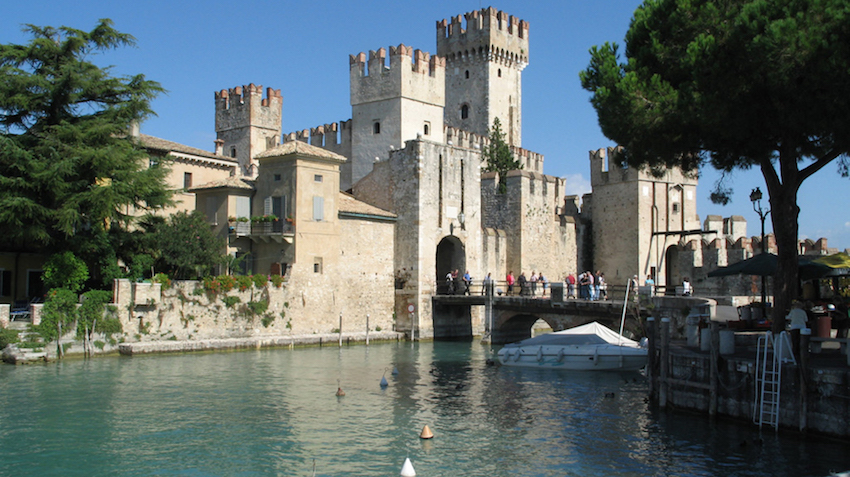 Sirmione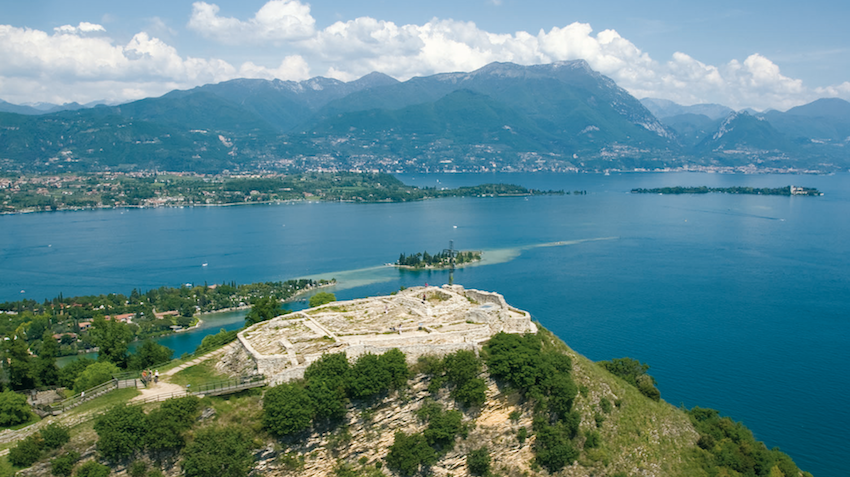 Rocca di Manerba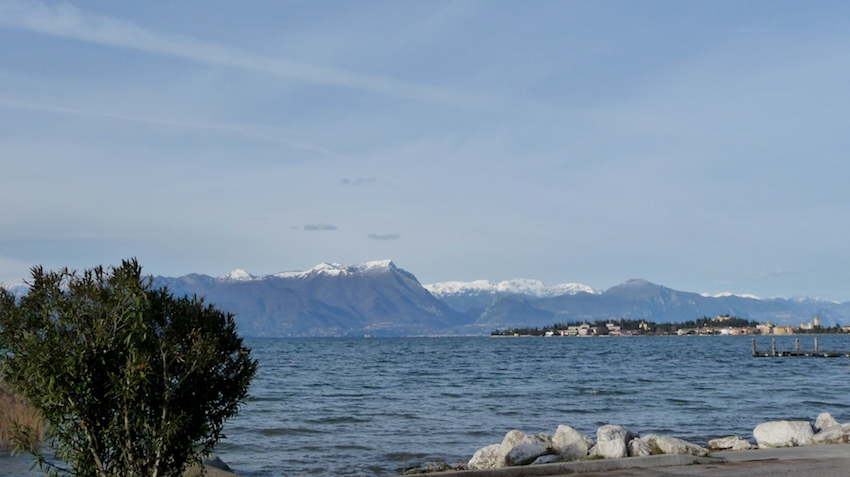 Pizzocolo da Desenzano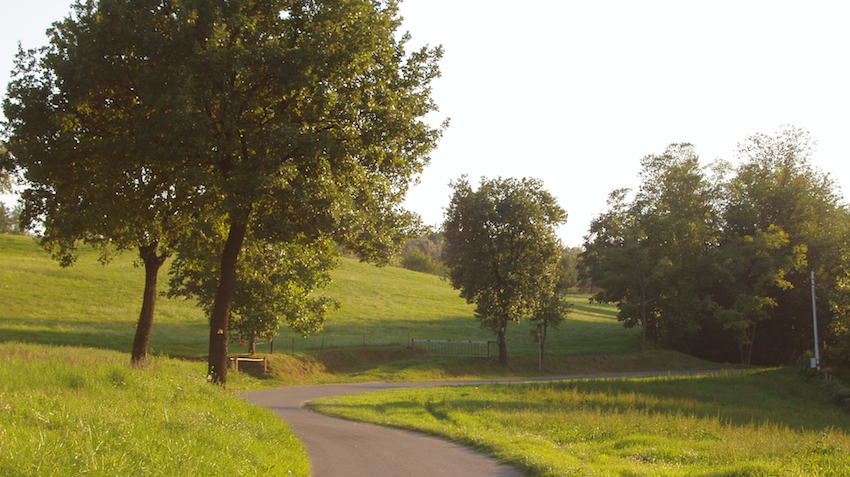 Campagna Maguzzano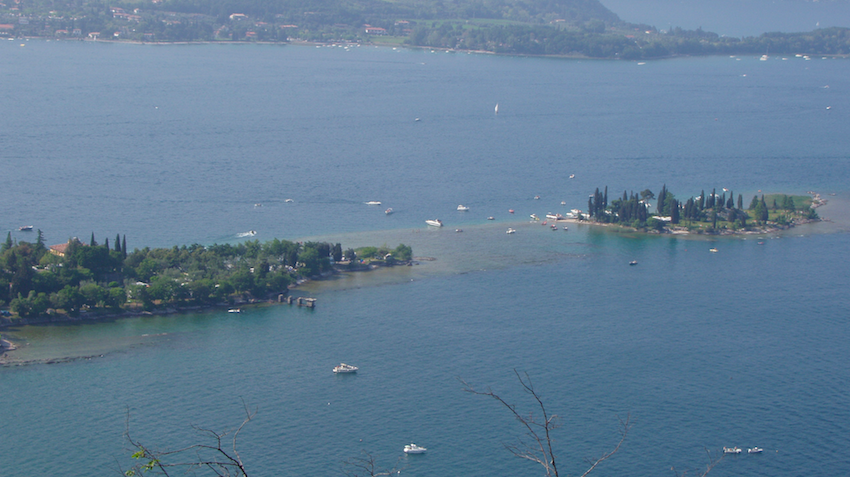 L'isola dei Conigli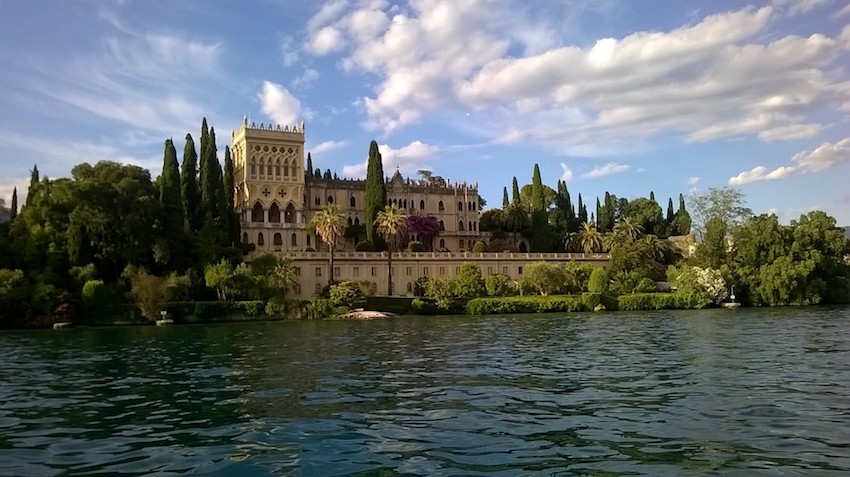 Isola del Garda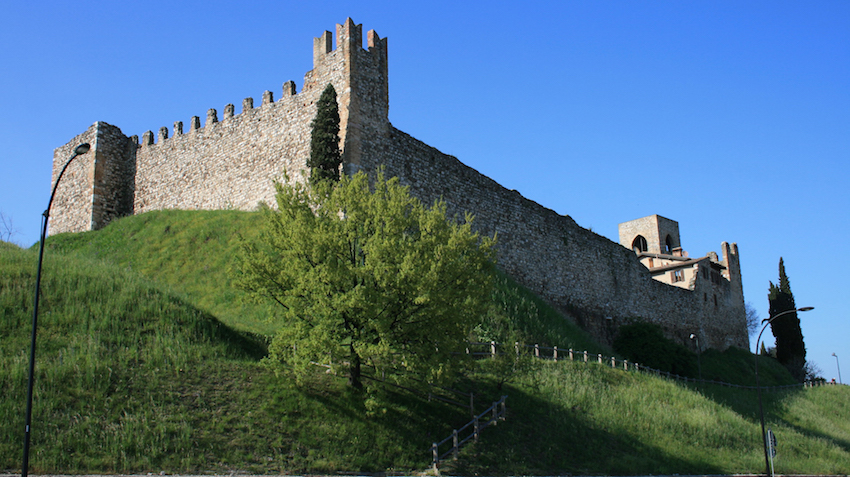 Castello di Padenghe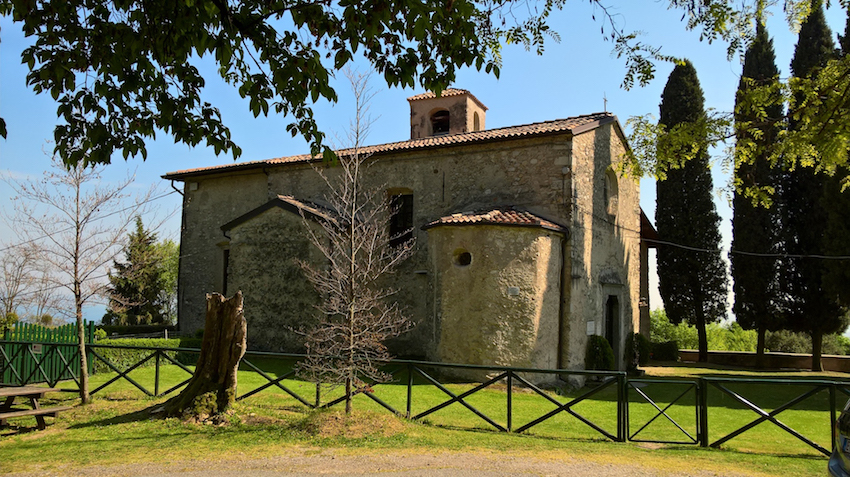 Chiesetta di San Bartolomeo